Our cloud phone system can provide SIP credentials that can be entered anywhere SIP is accepted. One such place is the very popular LInksys PAP2 ATA device.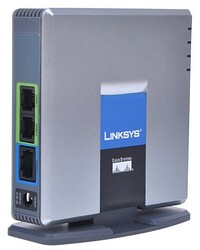 This device connects to the internet on one end while the other end hooks up to a standard phone with regular RJ-11 phone jack. It allows you to use your non-VoIP phone with a VOIP system.
First make sure to have the SIP credentials from the phone system handy, this is found in the "Ring Group" module and after choosing " SIP Account" (not SIP forwarding, thats something else) - this post goes into it
Here's a screenshot of the Linksys settings/configuration screen, you'll need the username, password and domain from our PBX/Phone System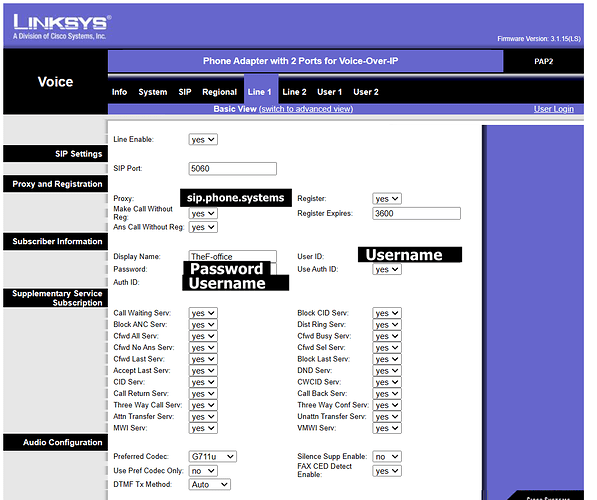 Feel free to post any questions or comments below.