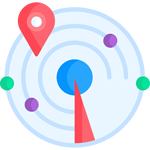 We've added quite a few cities in the last couple months so it made sense to post all the info on a single post here on the forum.
Keep in mind that for most countries we offer numbers in you can search for the city or area code/prefix on the respective country page.
---
Germany was a big one, over 30 cities were added - some are Dieburg 6071, Knittlingen, 7043 and Leonberg 7152.
Puerto Rico had about 11 new cities/prefixes added. Some of these cities we already had but with a different prefix, for example many (939)'s added and at least 1 (787) in Levittown, PR.
New Brazil cities include Paulinia 19 and Colombo 41 among 5 others.
We've always done well with Australia and have added another 9 cities to our inventory - Kempsey 255, Nowra 244 and Ravenhall 373 among others.
Canada had 3 new cities added to our already very solid coverage - Gatineau, Canmore and Camrose.
The U.S. which is where we cover the most cities/area codes had an additional 6 new cities/towns added - Washington 826, Barnwell 839 and Calera 659 just to mention a few.
Notable mentions:
South Africa -Mobile 27-60 (SMS enabled)
Denmark -Mobile 45-92 (SMS enabled)
Finland -Rovaniemi 358-16
Romania -National 40-37